Ben is so demanding that poor James rarely gets mom-made stuff. So when I asked if he wanted me to make him something he said, and I quote, "Field-trip pants." When asked for clarification he explained that they are yellow, tight, and have pockets.
I ended up going with Ottobre Magazine 01-2011-29 because of the unique seaming on the back and all the pockets. Since the pants are really just one solid color (albeit a neon yellow) I felt that the extra seams and top stitching would add even more interest to them.
These pants were a bit of a challenge mostly because of all the top stitching and many steps. I had all three machines set up (one for yellow thread, one with brown top stitching, and the serger) and still ended up having to re-thread to the aqua thread for the bar tacks. I think it was worth it though to get such a nice finished garment.
Pattern Review – Ottobre 01-2011-29
Pattern Description: From the magazine: Pockets, top stitching and practical details! These are essential elements to include when making outerwear pants for boys. In addition to front and back pockets, our pants have leg pockets with flaps.
Pattern Sizing: 92-128 cm (heights) I made size 116 and it was sized exactly right for James.
Did it look like the photo/drawing on the pattern envelope once you were done sewing with it? Yes! Although, unintentionally without the knee patches. The instructions for #29 refer you to follow the instructions for #13 but skip the ties (and use snaps on the cargo pockets). So, I was happily sewing along and didn't realize I forgot the patches (which are only on #29) until after the cargo pockets were already on…and I wasn't ripping those out, so, no knee patches. Whoops!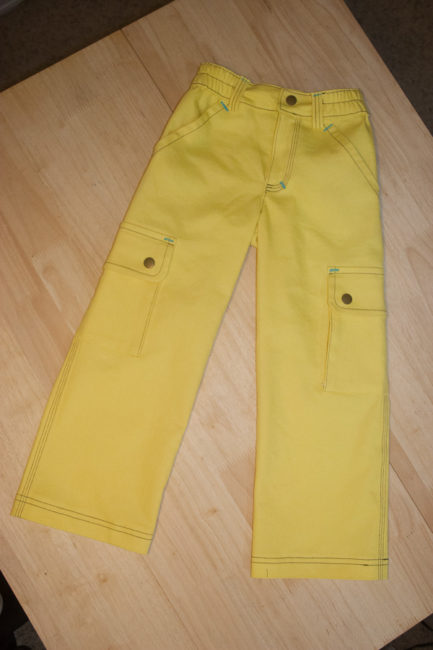 Were the instructions easy to follow? Yes, except for the minor hiccup forgetting the knee patches. I used my go-to fly method from Angela Wolf. I also tried out Janet Pray's burrito method for the waistband and it worked really well to get the clean finish along the front edges of the waistband.
What did you particularly like or dislike about the pattern? I love all the details! There are lots of unique angles and opportunities for top stitching.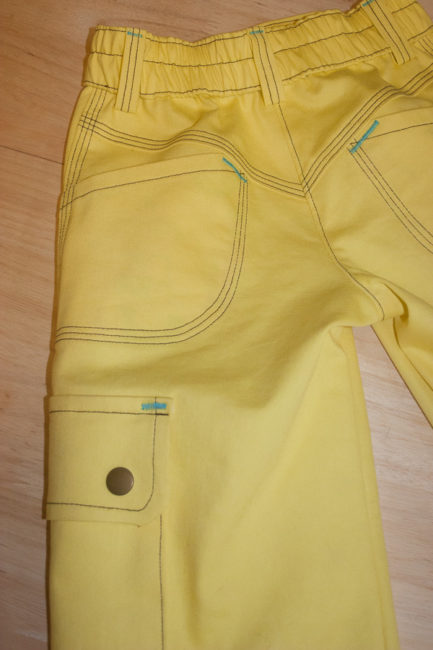 Fabric Used: Bottomweight Cotton Twill with a bit of stretch from JoAnn. I also used some leftover robot fabric I had lying around for the pocket lining. James loves the secret robots!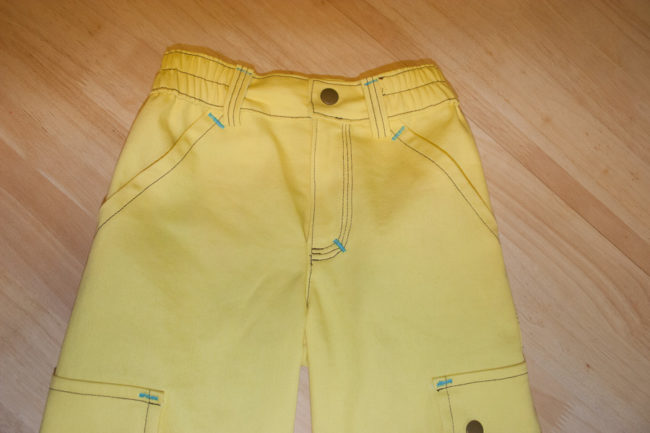 Pattern alterations or any design changes you made: In addition to forgetting the knee patches I also chose not to add the exposed zippers on the outer seams at the bottom of each leg. I used 2 snap closures on each pocket flap instead of the 1 called for…I hate when flaps flap. 🙂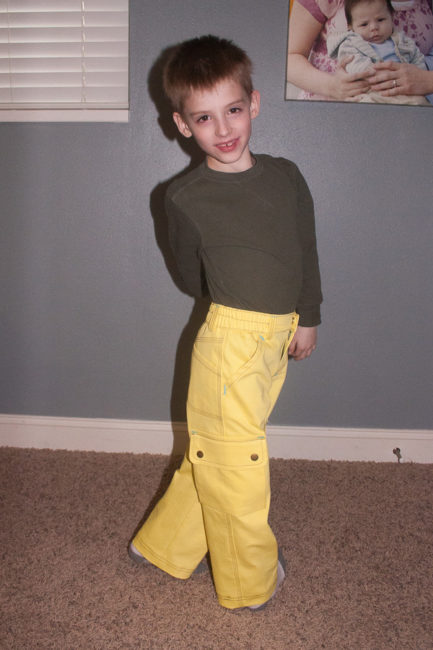 Would you sew it again? Would you recommend it to others? Its a very distinctive pattern but I think it is quite versatile. If I didn't add the cargo pockets it would be a much quicker make.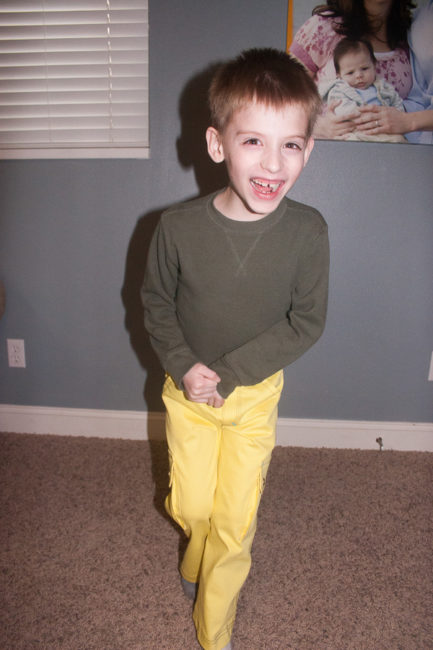 Conclusion: I'm happy with the pants but more importantly, James is happy with it!