As part of my Sudoku wardrobe I decided to make a Nettie Bodysuit by Closet Case files. I love the idea of a fitted t-shirt that stays tucked in. As I was searching for the perfect fabric for this top, I was mainly concerned about the color matching the Sudoku board and choose a knit that is a bit more drapey than I would have liked. It works, but sure shows all my lumps and bumps!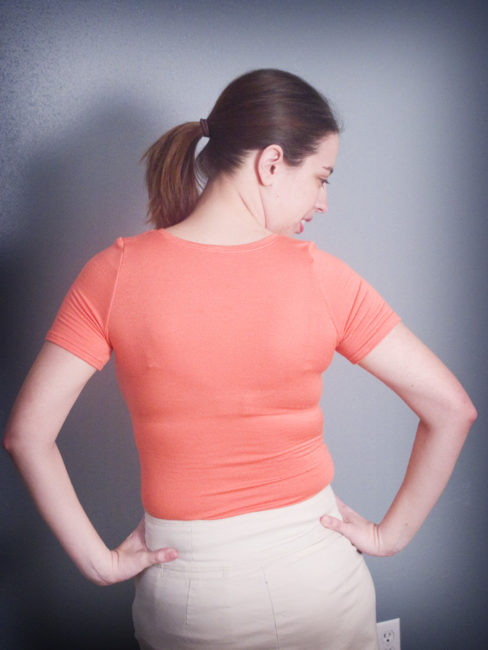 Pattern Review – Nettie Bodysuit
Pattern Description: From website: Nettie is a quick and easy to make wardrobe staple. Close fitting with high cut arms, she can be made into a knit dress or a bodysuit. This pattern is infinitely customizable with a choice of 3 sleeve lengths, 2 neckline and 3 back variations. I made the scoop front and high back neck version with short sleeves.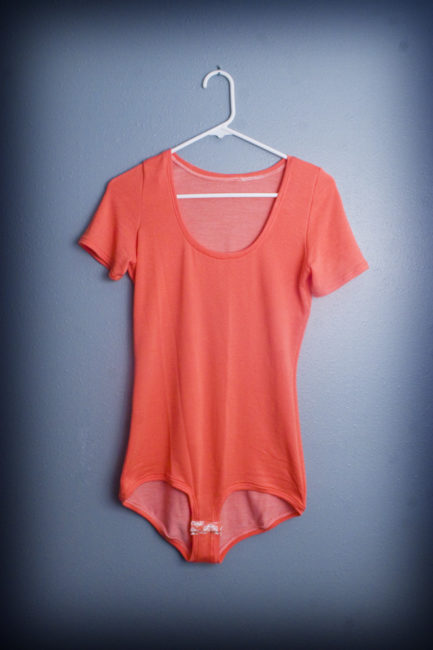 Pattern Sizing: 0-20. Based on body measurements I used a size 12 at the top down to the bust then graded to size 10 for the waist and hips.
According to the instructions it was designed for a 5'6″ gal in mind (which I am) but I found that it was maybe about 1″ too long in the torso for me. It could just be that my fabric was quite drapey and didn't "recover" as well as it should lengthwise.
Next time, I may also shave off about 1/4″ at each side seam in the hip area for a closer fit under my bottoms. The point if for it to not bunch so I think I will need it to be just a bit more fitted in that area.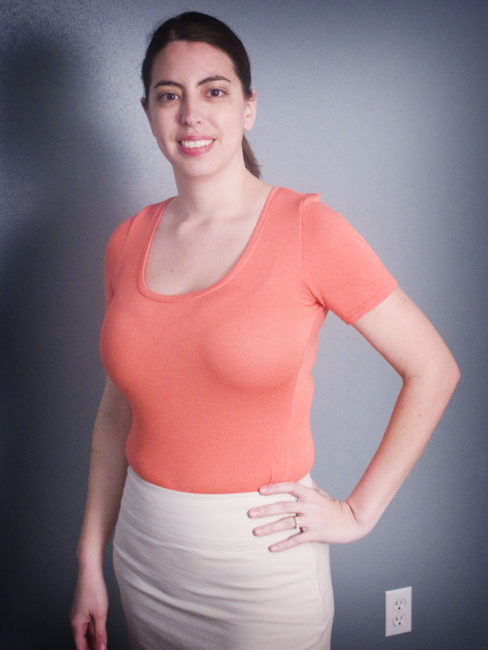 Did it look like the photo/drawing on the pattern envelope once you were done sewing with it? Yes!
Were the instructions easy to follow? Yes, very. They were clear and the pictures showed exactly what I needed to do. It is quite a simple make anyway.
What did you particularly like or dislike about the pattern? I think what I like best about this pattern is the versatility. There are 3 sleeve lengths, 2 front neck and 3 back neck variations. Also there is a dress version that I'm interested in. I'll have to revisit how the snaps go in at the crotch. I used snaps I already had and don't think they were the best option. They are a bit heavy and one already came out! I wonder if velcro would work?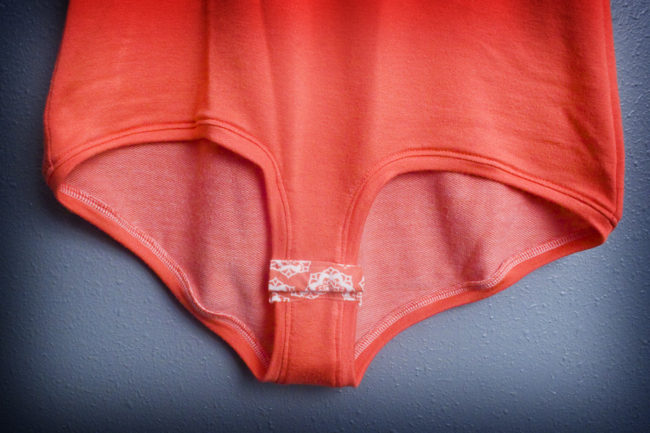 Fabric Used: French Terry knit (50% Polyester / 50% Rayon) from JoAnn's. I chose it because of the color mostly so don't think it was the best option for the top. Next time I'll choose something with a bit more structure and recovery, and definitely not as drapey.
Pattern alterations or any design changes you made: The only alteration I made was to grade the sizes. Otherwise, I make it exactly as written.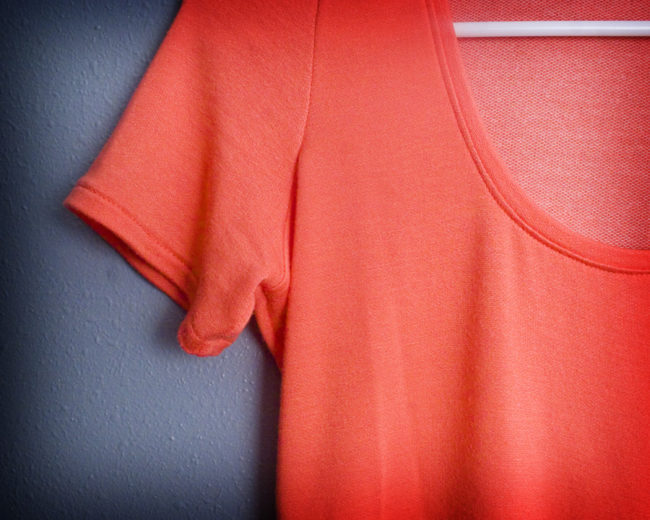 Would you sew it again? Would you recommend it to others? I would and will definitely sew it again. It is an easy make and I can see having one in each color. I'm excited to try out some of the different variations as well.
Conclusion: I highly recommend this pattern!