The second I saw Duchess Kate wearing this dress I knew I wanted it! But at $395 it was a *bit* out of my budget. So of course, the plan was to make one!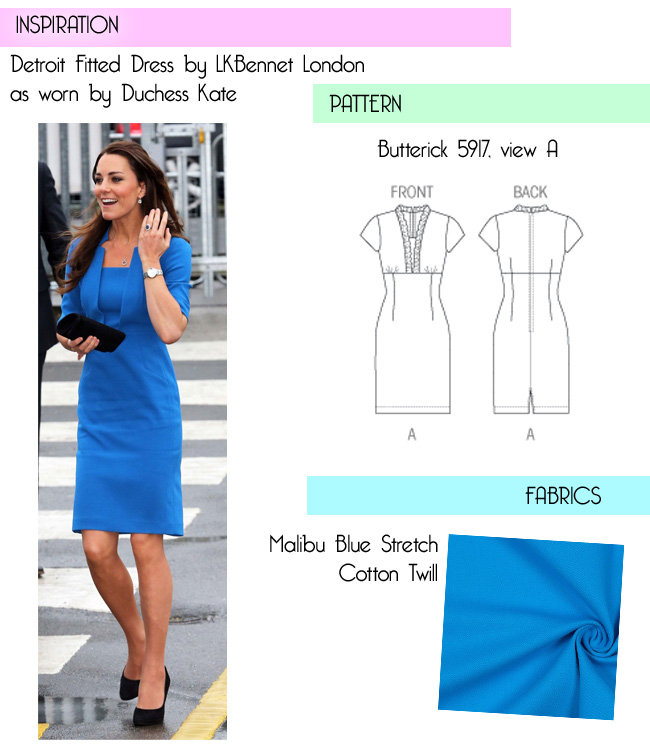 Links:
Inspiration: Duchess Kate wearing the Detroit Fitted Dress as seen on TLo.
Sewing Pattern: Butterick 5917, view A.
Fabric: Malibu Blue Stretch Cotton Twill from Mood Fabrics – $9.99/yd
My Version:
This was the closest matching pattern I could find to the original, and I'm sure it could be adapted to match the same neckline, but I rather liked the ruffles. Also, while I love the Blue of the original I had some "unknown" polyester blend suiting in my stash so I thought I better use that.
I used a lot of the techniques I learned from "The Couture Dress" with Susan Kahlje on Craftsy.com, like underlining with organza and hand basting. I also ended up having to adjust the modesty panel after I had already sewn it in, which required me to re-attach the lining by hand. In the end, I think  it turned out pretty well.