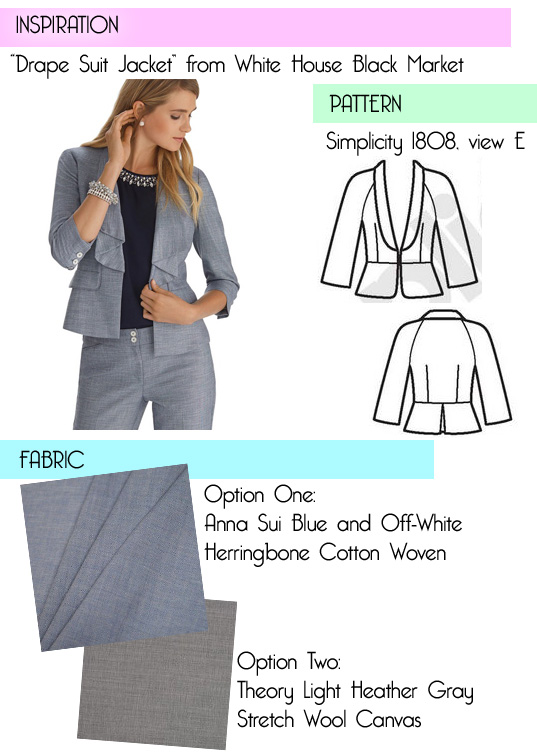 This pattern would require a bit of alteration to match the inspiration exactly. It was the closest I could find to the feeling of the original. I would have to add pockets and re-draft the front lapel to have the double drape. Those would not be difficult changes.
How exact should "inspired by" garments be?
Also, finding the exact fabric was impossible. Option One looks the closest but is very-lightweight so may require underlining to make it more of a jacket weight fabric. Option Two is closer to the composition of the original but the closest color I could find was the light gray. Perhaps the gray would actually be more useful? The light blue of the inspiration works almost like a neutral so either way would work, I think. The inspiration has hook and eye closures, not my favorite. The sewing pattern doesn't have any closures which I actually prefer.
As for lining, the original has it but the sewing pattern is unlined. For a casual jacket I think unlined is fine but if I wanted this to be more of a suit jacket, as in the original, I would definitely add lining. That would be a great place to add some fun patterned fabric. It's like a little secret only you know about!
Links:
Inspiration: "Drape Suit Jacket" from White House Black Market
Sewing Pattern:
Fabrics: