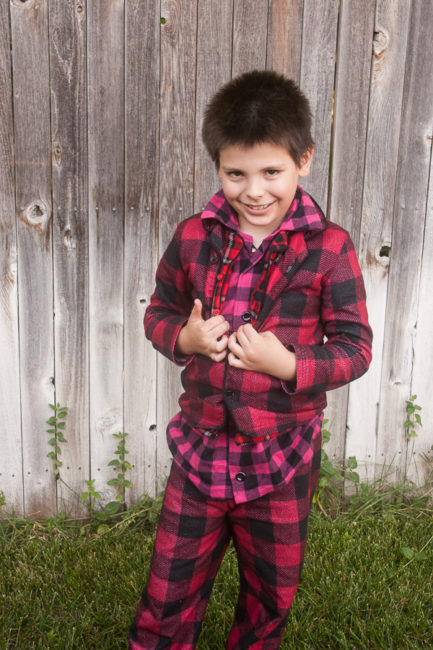 Ben loves his soft clothes and especially pajamas. He'll even want to wear his pajamas at home during the day. Problem is, it's been so HOT lately! And still, he wants to wear his winter flannel pajamas. Oh, boy.
So, I also decided I would make him short-sleeved flannel pajamas with matching shorts. He chose the fabric – hot pink and black plaid.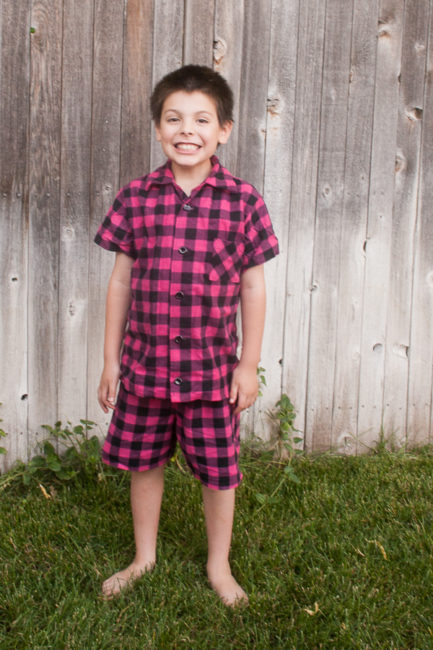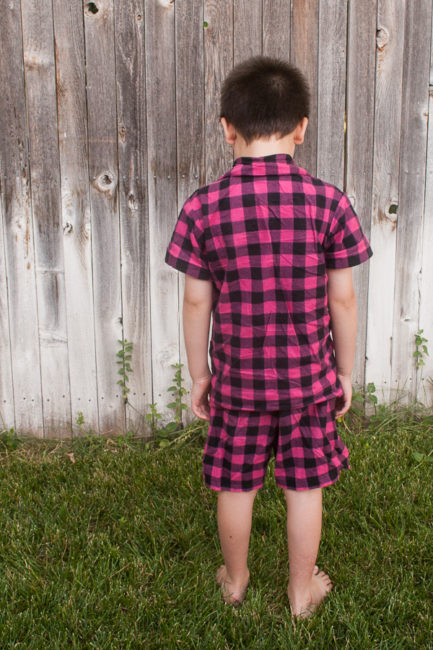 He was so happy with the finished product but immediately went upstairs to layer his other TWO flannel pajamas on top. What? Yes. And slept that way – 3 tops and 3 bottoms. I may have to "disappear" the winter pajamas for a few months!
I guess if he's happy, I'm happy!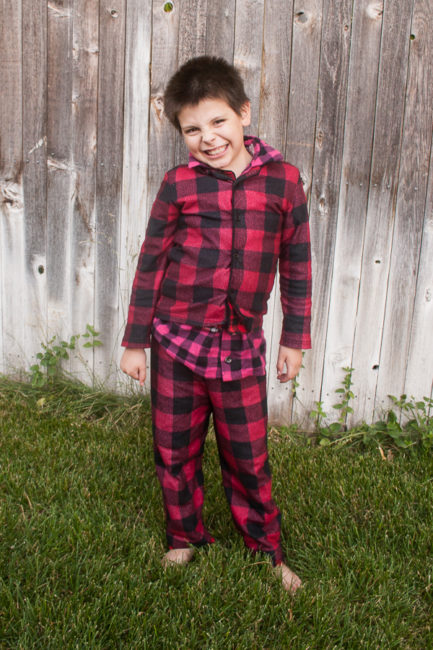 But wait, there's more!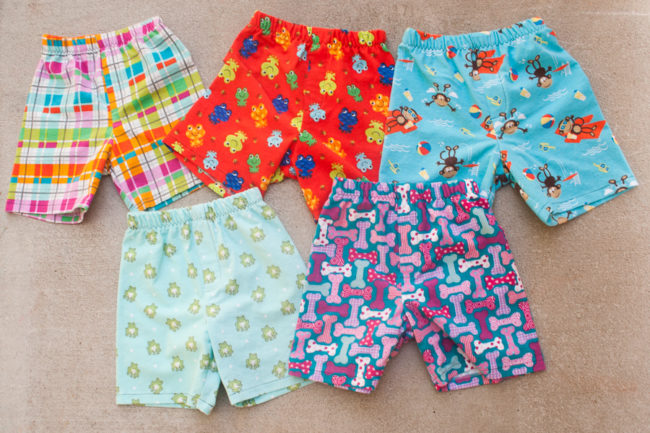 Ben always wants to wear his "soft plaid shorts" and he would wear the same pair every day if we let him. Plus, he tends to wear holes through them more often.
So, for his birthday I thought I'd let him go to JoAnn's with me and pick out 5 fabrics for new shorts. He of course convinced me he wanted 1 more to make a shirt – and it had to be lizards. That's next in the queue. 🙂
I used the same pajama pattern for the shorts only I took out 1″ in the width of each leg to make it a bit more fitted.
Pattern Review – S6427 (oop)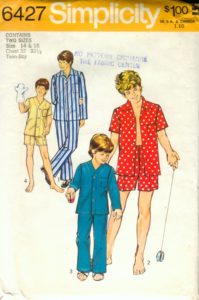 Pattern Description: The pajama top has front button closing, set-in sleeves and patch pocket. I made version 2 which has a notched collar, short sleeves, and shorts.
Pattern Sizing: I made size 10 for Ben who will turn 9 in 2 weeks.
Did it look like the photo/drawing on the pattern envelope once you were done sewing with it? Yes.
Were the instructions easy to follow? Yes.
What did you particularly like or dislike about the pattern? Good fit and good pattern. The sizing was spot on for Ben although the shorts were quite generous in width.
Fabric Used: All are 100% cotton flannel from JoAnn's. I had to use some careful layout of the pattern for the shorts since I only got a yard of each fabric and it shrank a bit in the wash.
Pattern alterations or any design changes you made: For the extra shorts I folded out 1″ in the width for the leg. For both the pajamas and shorts I took 1″ off the height of the crotch since he prefers to wear his shorts a bit lower. I didn't follow the pattern instruction exactly for the fly since they called for an open fly with just a button to close it. I sewed it up completely and just topstitched the fly flaps down.
Would you sew it again? Would you recommend it to others? Yes. I'll likely be sewing more and more of these and probably in the larger sizes too. They are Ben's favorite type of shorts.
Conclusion: Easy make + happy boy = happy mom!