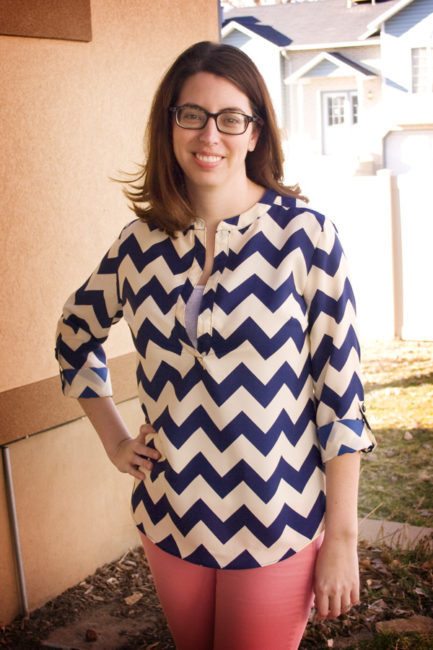 Another top completed in my Spring Sudoku Wardrobe! I've had this fabric for almost 2 years and had planned to make a top just like this but had never gotten around to it. Finally, with the great excuse of completing this wardrobe challenge I did it.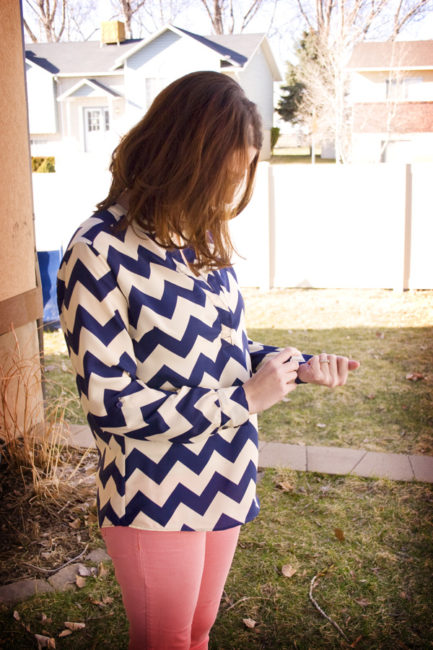 It's a super comfy henley blouse with long sleeves, though I'll likely wear it with sleeves rolled up and use the tab.
Pattern Review – M7360
Pattern Description: Loose-fitting, pullover tops have neck band, half placket, back pleated into self-lined yoke with forward shoulder seams, no shoulder seams, French darts, hemline variations, and narrow hem. I made view C which has button tabs, two-piece sleeves, seam opening on long sleeves, button cuffs, rolled sleeves and hemline.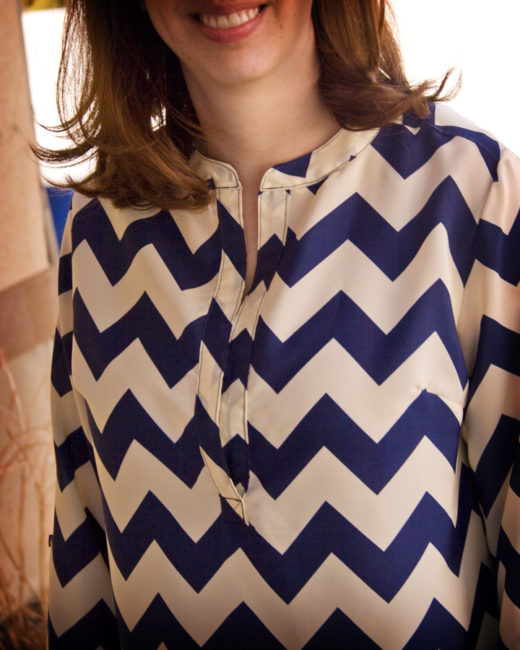 Pattern Sizing: 6-14, and I cut a straight 14 which is technically a size smaller than I should use based on measurements.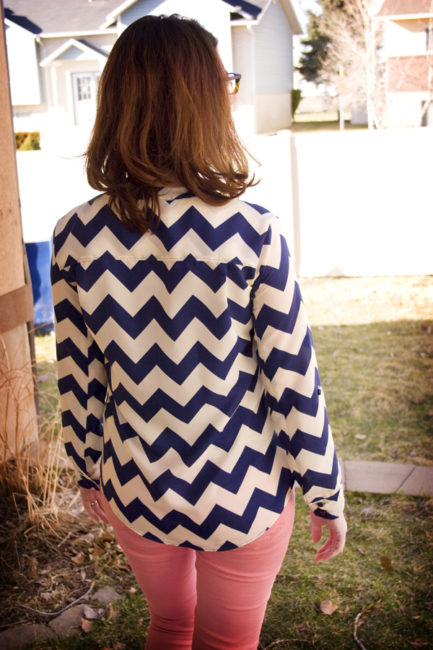 Did it look like the photo/drawing on the pattern envelope once you were done sewing with it? Yes!
Were the instructions easy to follow? Yes. I was most concerned about the henley opening, especially at the bottom, but I followed the instructions and all went all.
What did you particularly like or dislike about the pattern? I think this is a perfect casual (or even a bit dressy) blouse! I might have to look at the other various including a short sleeve version and the longer hemline. I did find the marking for the buttonholes on the cuffs were set in too far, but it was too late for me to redo them. Since I'll mostly be wearing this with the sleeves rolled up, it should be fine.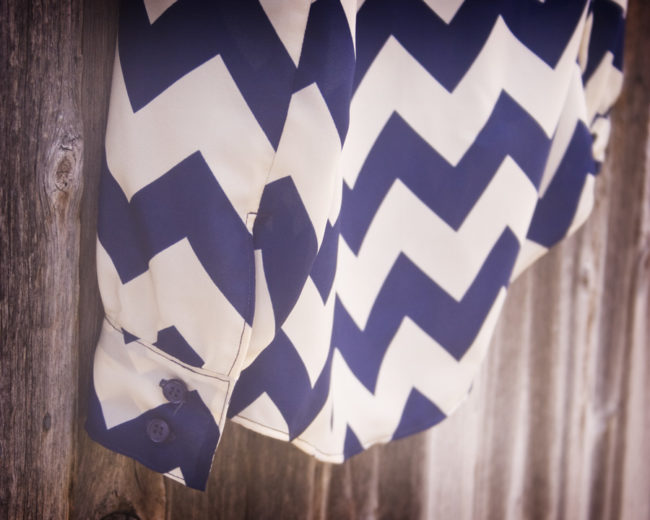 Fabric Used: Navy and cream polyester purchased from Hancock's about 2 years ago. It was always meant to grow up to be a top like this, but just took me a while to get around to it.
I think I kept putting it off because I was nervous about using such slippery fabric. I didn't interface any parts of it (really bad of me I know) but I didn't want to mess with the semi-sheer-ness of it. I did spray starch and iron the cuffs, neckband, and henley band which helped give the fabric a bit of body while I sewed. I'll have to see what happens when I wash it.
Pattern alterations or any design changes you made: None! Although, the bust dart is a bit high for me so if I make this again I'll have to lower it by about 1″ or 1.5″. Other than that, it's a perfect fit!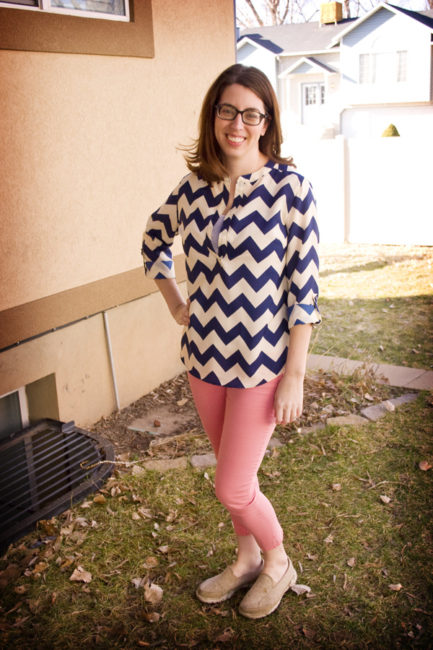 Would you sew it again? Would you recommend it to others? Yes, I can imagine having a few versions of this top in my closet. I would definitely recommend it to others, although depending on the type of fabric you choose it may be easier if you aren't a complete beginner.
Conclusion: Lovely and comfy top, perfect for spring!