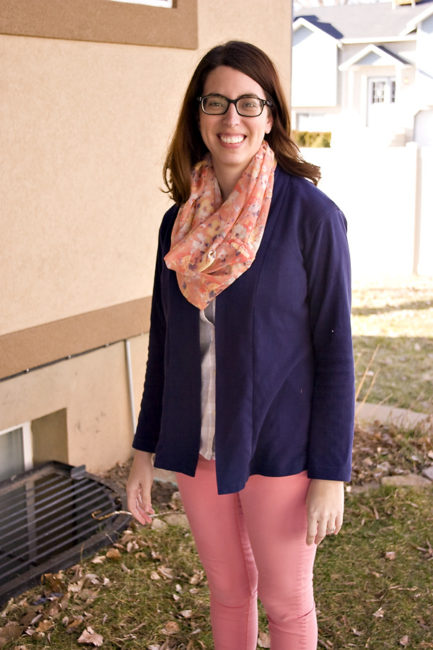 One my my accessories for the Spring Sudoku Wardrobe is an infinity scarf. The inspiration photo came from anthropologie and the scarf costs $58. No way man! I had searched high and low for the correct fabric that would match the two tops I've planned, but didn't find anything I liked. Then, I had an epiphany…I could up-cycle something from the thrift store.
I was in search of either bedding, or curtains, or dresses that would have enough sheer-ish fabric in the colors I wanted. And I hit the jackpot!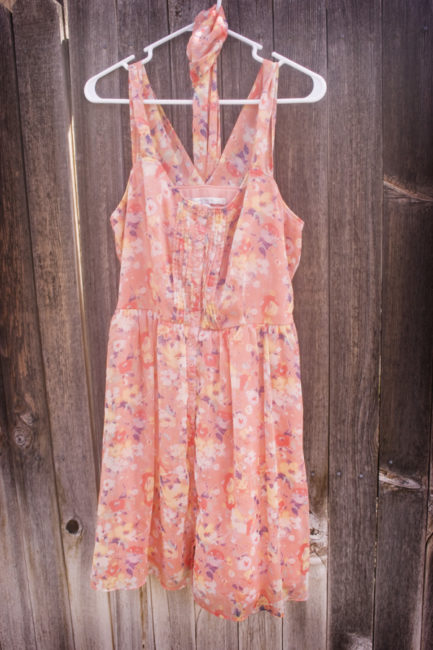 I actually found two dresses but the other one wasn't quite the right colors. The winner was a Lauren Conrad dress with a sheer overlay gathered skirt that only cost $5. Score!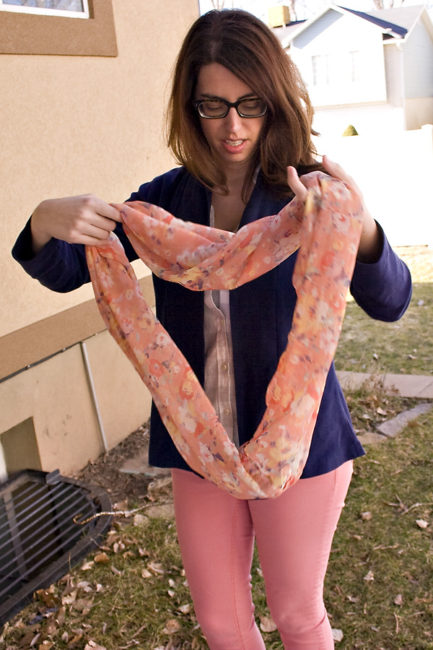 This was so easy to make – its basically just a tube of fabric. The hardest part was figuring out how to turn the thing inside out! I ended up having to rip out a bit of serging near the button band edge and then stitch it again when pulled out through the button band. I decided to leave the button band in because it not only finished the edge but I think it adds a cute bit of detail.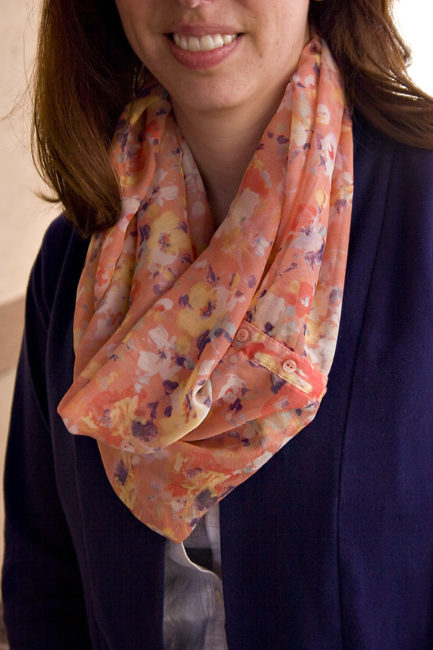 This was a great quick project and really adds some color to any outfit. I'll wear it doubled up as shown above and can see this working for a lot of items in my wardrobe throughout Spring. If only Spring would arrive, for real!