The third item for my Sudoku Wardrobe challenge is finished and it's super fun! I was inspired by the "Duchess" blazer which is basically a standard blazer with a unique hem on the back. I used a pattern already in my stash (McCall's 5327) which had a scalloped back hem, and used view A with short sleeves because I only had a small amount of the stashed fabric I wanted to use.
I wore it to church today with my bird shirt, tank, and skirt from my closet. This is my first outfit complete! Looking at it all together now, I sort of feel like it looks like something a flight attendant would wear on a really awesome Caribbean flight…Jamaica Air maybe?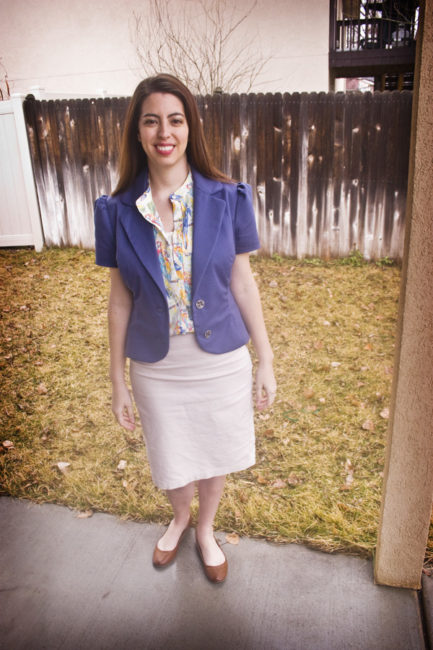 Pattern Review – M5327
Pattern Description: Semi-fitted, unlined jacket has princess seams, collar, lapels, flaps, shaped hemline with back slits and sleeve length variations.
A note on the sleeves…view A has short sleeves with lots of gathers on the cap and they are really puffy! I sort of feel like Anne of Green Gables in her puff-sleeve dress. 🙂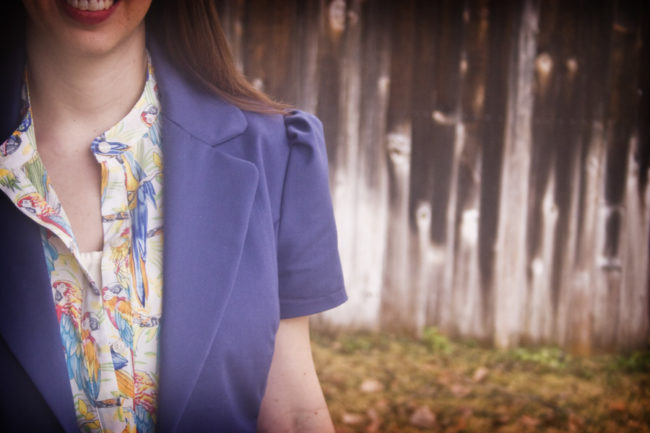 Pattern Sizing: 12-18 and I made size 14 which is technically 1 size too small for my bust/waist but turned out perfect. I prefer my clothes more on the fitted end and after checking finished garment sizes have tended to go down a size on big 4 patterns.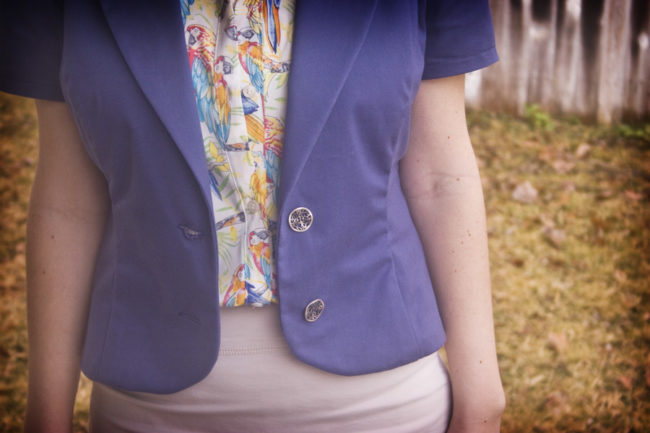 Did it look like the photo/drawing on the pattern envelope once you were done sewing with it? Yes! I really had to be creative with pattern layout to get everything to fit on the small amount I had but I got everything to fit. I only cut one layer for the sleeve and just turned the hem under (instead of having a double thick sleeve). I also cut the under collar and hem facing on the bias with a seam instead of fold, just so I could fit it on the fabric.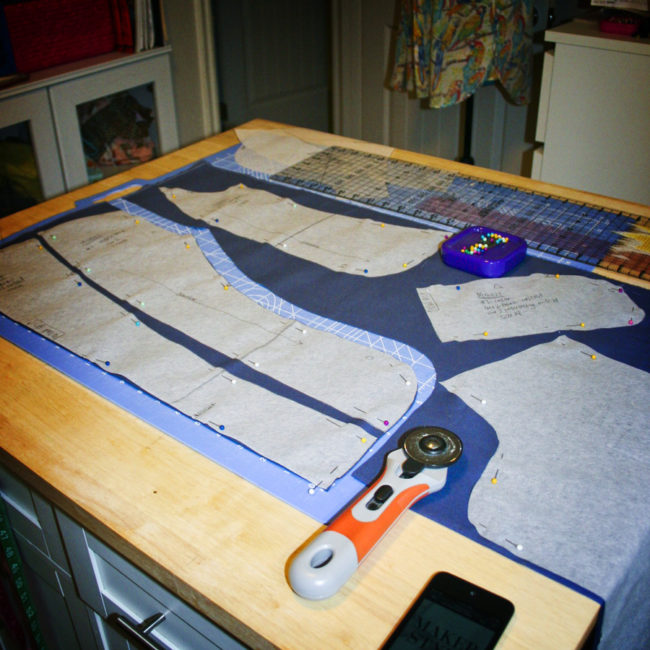 Were the instructions easy to follow? Yes! I followed them exactly and it worked out great. There is quite a bit of hand stitching necessary to attach the front facing at the side and shoulder seams as well as stitch down the collar but it wasn't to bad and I like the way it finishes the inside nicely. The instructions do recommend folding under and stitching the seam allowances to finish them, but I just used my serger.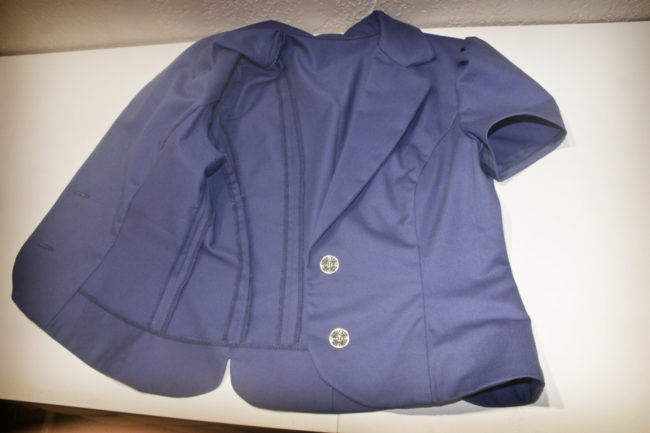 What did you particularly like or dislike about the pattern? I really liked all of it. If I ever make this again, I think I'd add some length as I prefer my jackets longer, but with limited fabric, I just used the pattern as designed. I might also consider removing some of the puff from the sleeve for a bit of a more traditional look.
Fabric Used: Bottom weight twill gifted to me by a neighbor.
Pattern alterations or any design changes you made: I didn't include the faux-pocket flaps (just flaps with no pocket underneath). I also used two buttons instead of one because I wanted the center front to lay flatter when closed (though I'll more often just wear it open).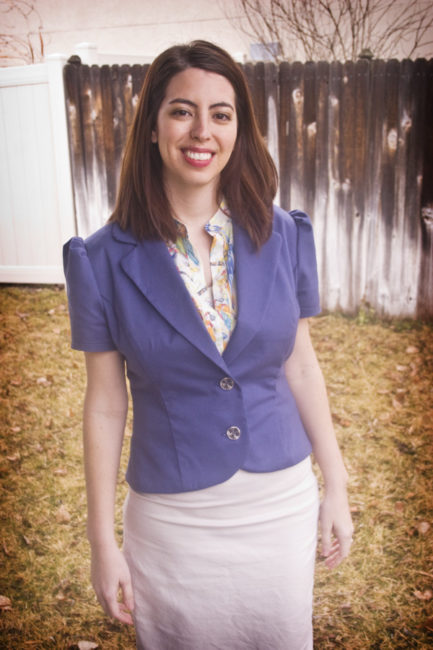 Would you sew it again? Would you recommend it to others? Its a nice pattern for an unlined jacket, but with the distinctive sleeves and back hem I think I'll try another blazer pattern to make a more traditional lined version. It was a great first try for me since it is unlined and rather simple to put together so I would recommend it (though I know the pattern is out of print).
Conclusion: Love the jacket and it will go great with everything in the Sudoku Wardrobe. This process got me excited about possibly making some more structured jackets in the future…maybe for a fall wardrobe?