This sweater only took one day to sew, but I've had it planned and waiting for over a year!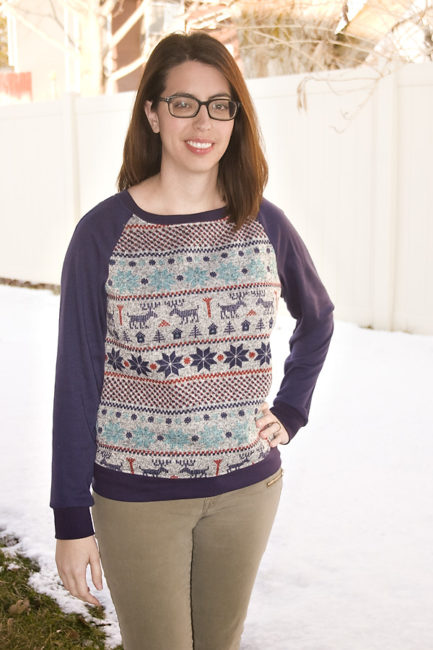 It all started with the pattern, McCall's 6992. The second I saw it I knew I wanted it and all it's many versions.
I bought the fabric last year along with the pattern but then it sat in the craft room closet until this morning. 2 1/2 hours later, a sweater is born.
M6992 Pattern Review
Pattern Description: Fitted, pullover tops have neck/sleeve bands, raglan sleeves and hemline variations. I made view A.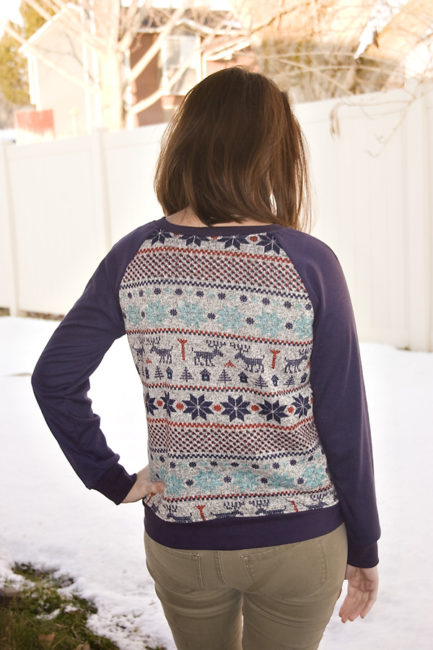 Pattern Sizing: 8-16. I made a straight 14 which is actually too small for my bust and waist but perfect on the hips according to the measurement chart. However, I laid out the tissue fabric and based on finished garment measurements I went with 14 so I'd have less ease.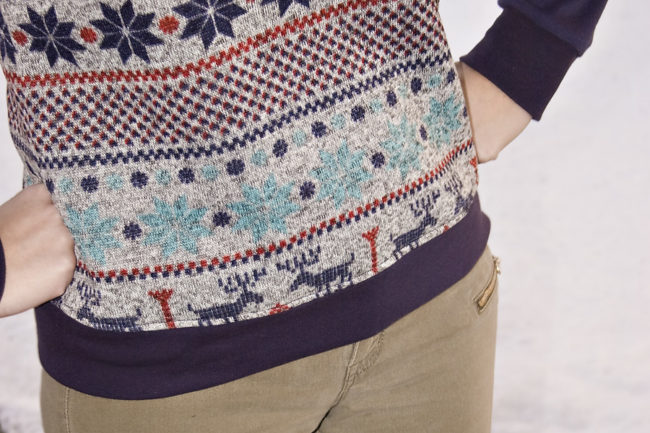 Did it look like the photo/drawing on the pattern envelope once you were done sewing with it? Yes, but I used different fabric.
Were the instructions easy to follow? Yes. I followed them exactly and it was great! The only thing I added was top-stitching along the neckline and hem to keep the seam allowances from flipping.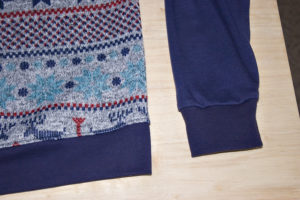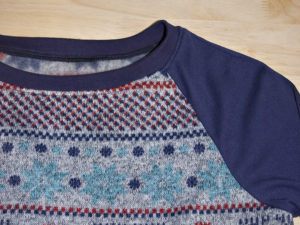 Fabric Used: Sweater knit with a fun fair isle motif for the main fabric and blue basic knit for sleeves. I used tubular ribbed fabric for the cuffs, hem and neckband.
Of course, no sewing project is complete without fabric drama. This time I ran out of the ribbing and had to run back to JoAnn's to get another 1/4 yard. Argh. At least its one of their basics they always have in stock.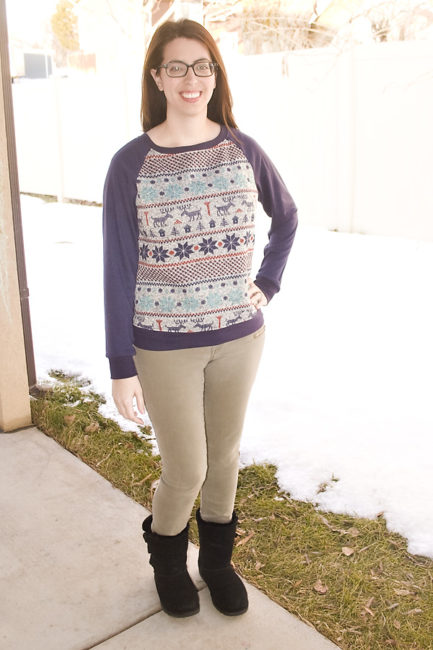 Pattern alterations or any design changes you made: None. I made this exactly as it came.
Would you sew it again? Would you recommend it to others? Yes, a thousand times, yes! I've already got in mind something with sequins. Or maybe another with a longer hem for more of a tunic style. Oh, and a longer dress length one. And maybe one with 3/4 sleeves. Perhaps with a scooped neck? So many options!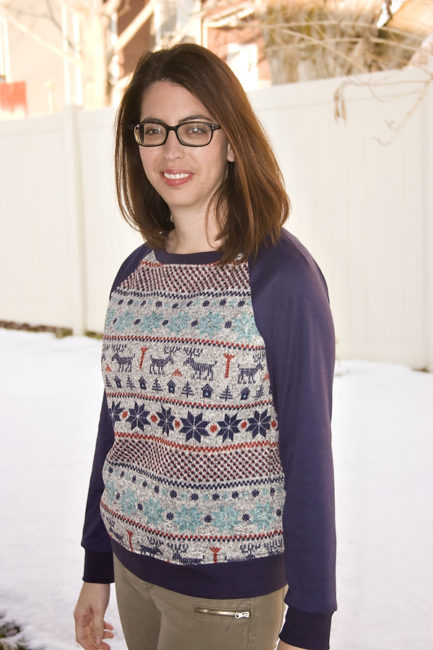 Conclusion: This is such a versatile design that I can imagine it being useful for a lot of different people and body shapes.